The one word to sum up this experience is WOW! Pictures may tell this story better than my words, so here is a photo album that shows what it was really like.
The privilege to be inside the ropes competing at the 2021 U.S. Senior Women's Open was such an amazing experience.
It's very different golf when competing like that. I scored 82 - 82 for 20 over in 2 days, the cut was 8 over. So, I didn't make the cut, but honestly, I'm not disappointed or discouraged. I haven't been thinking of "what if" or "could've, should've". Instead, I've been reflecting on how much I learned, what I did well, what I need to work on to qualify in 2022, how many wonderful people that I met, how I can take what I learned to be a better teacher and coach, and how grateful I am to have been there.
I finished tied for 96th and am quite thrilled to be in the "Top 100" of the top senior women golfers. Most of the players are former college and/or tour players. Annika Sorenstam won big, which is an inspiration to all senior women golfers. Just to be competing in a tournament with these women was a huge win.
There are so many people to thank …
Janet Kieslich, my friend and caddie – for her planning, learning, adaptability, energy, and strength. In 5 days of caddying, she carried my bag for over 112,400 steps!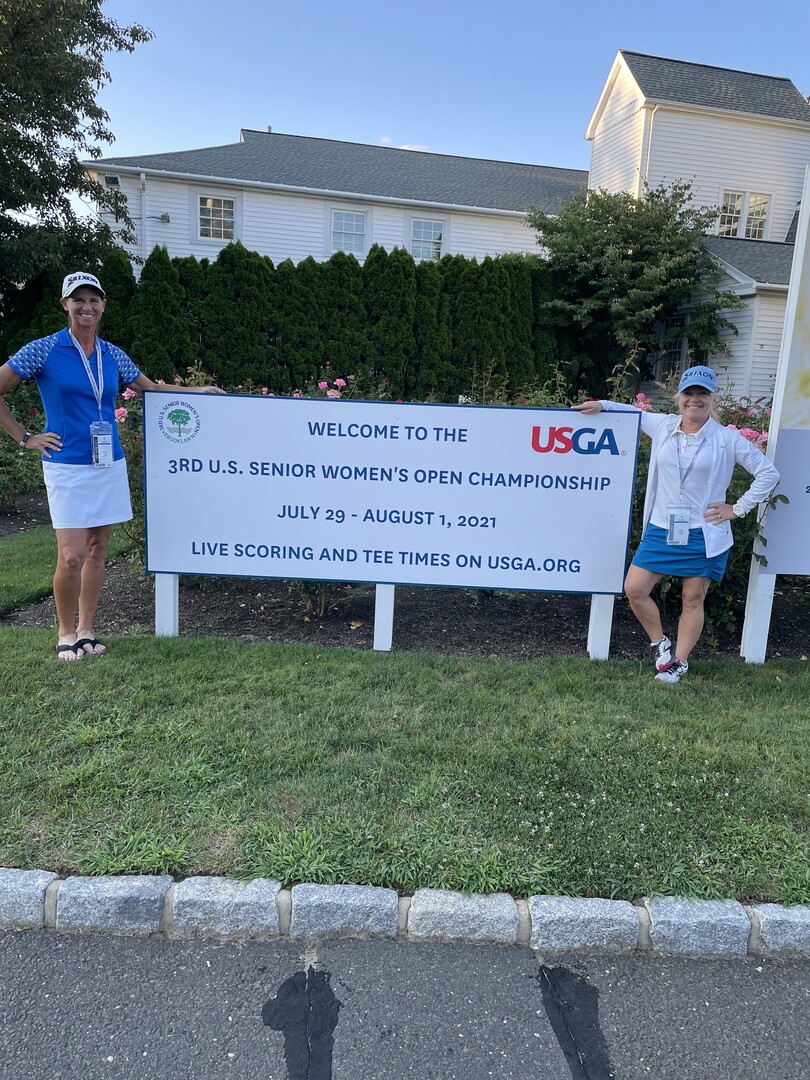 The USGA – it's incredible what they do to host an Open tournament. Sara Taylor was godsend in helping me throughout the week!
Brooklawn Country Club – for hosting us. And particularly Jim Fatsi (head professional) who set me up with a set of clubs to use in the first 2 practice rounds while my clubs were delayed in transit. The Superintendent and his team provided the most beautiful course and playing conditions despite the monsoon rain on Thursday afternoon.
My fellow competitors – to all the talented players who were professional, welcoming and inspiring. Especially Sue Ginter and Syd Wells who were my playing partners for round 1 and 2. (We are all midwestern gals – WI and MI)
Peggy Briggs and Connie Thorsen for tracking down my clubs
The volunteers, officials, security team, spectators.
All of my friends, family, colleagues and the Springfield family that gave me encouragement and support throughout this journey.
Beckie, Susie and Todd who drove all the way from WI to be there with me.
J2Media – Jane and Jason for their creative work in sharing the experience. (If anyone needs a media company to promote your pursuits, J2Media will help you succeed!)
Pictures may tell this story better than my words, so here is a photo album that shows what it was really like. Thank you to Susie, Beckie and Janet for all the photos and memories.