Springfield Summer Junior League 2019
The Springfield Junior golf is league is an opportunity for Juniors (ages 5 – 17) to play competitive golf, in a friendly environment, on a weekly basis. This golf league will help junior golfers develop valuable life skills, character, good sportsmanship, golf skills and friendships. 3 hole, 6 hole and 9 hole divisions.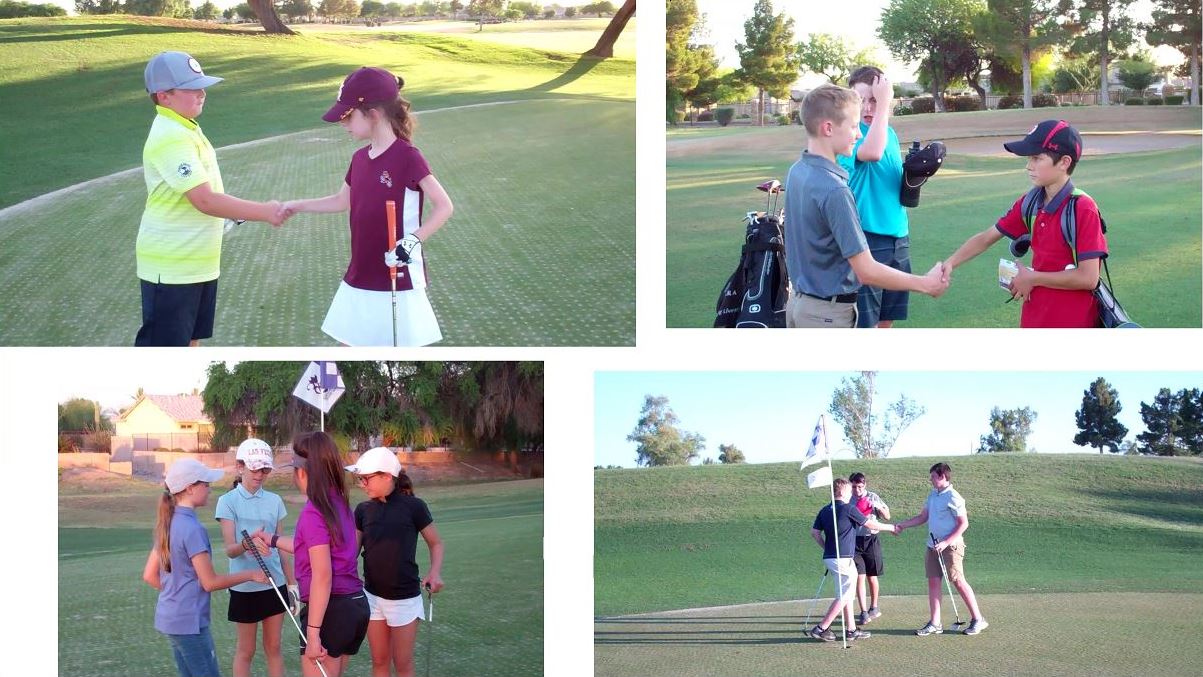 Wednesday afternoons from 4:30pm - 6:30pm.
Dates: June 5, 12, 19, 26 and July 10, 17, 24
Final Results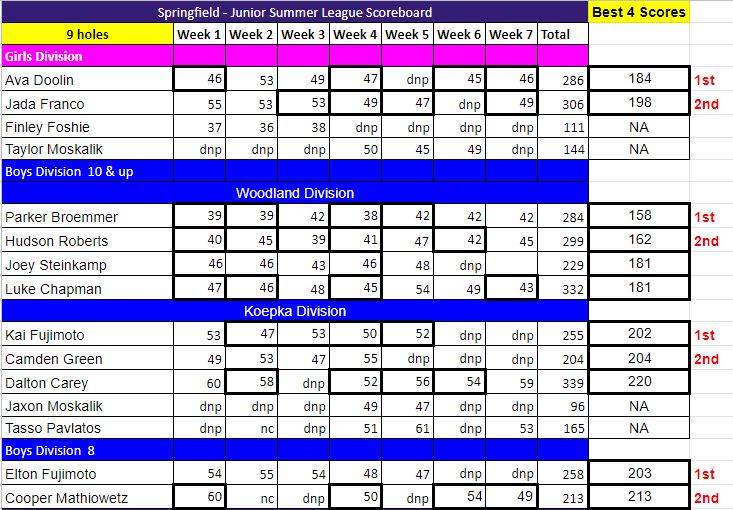 Junior League Feedback
What did you like most about the Junior League?
I liked playing with other people and having the experience

I liked how I got to meet new people

Learning how to play golf and getting some exercise

Competing with others

Being able to practice golfing with an amazing coach

The Par 3's and going golfing

Golfing with my friends

Playing golf

That I get to meet new people, compete and that we get to come out and have fun

Playing golf and meeting new people

Hitting on the course every Wednesday

If was very fun and taught me alot
What did you learn from playing in the Junior League?
I learned how to putt better

You have to have patience and to just have fun

How to keep score. What my clubs are.

How to read greens

I learned how to hit better and a lot more consistent

Don't get in the other person's line

How to play with my friends

I learned how to drop my ball

To be positive, honest, respectful to teammates and parents, to not cheat

Golf is fun and some rules and being respectful

I need to improve hitting the ball straight and far

Better aim
League Pictures